King of the Curve is engaging, fun, & free app. Challenge your friends and test your skills! Play study games, get smarter… it's really that simple.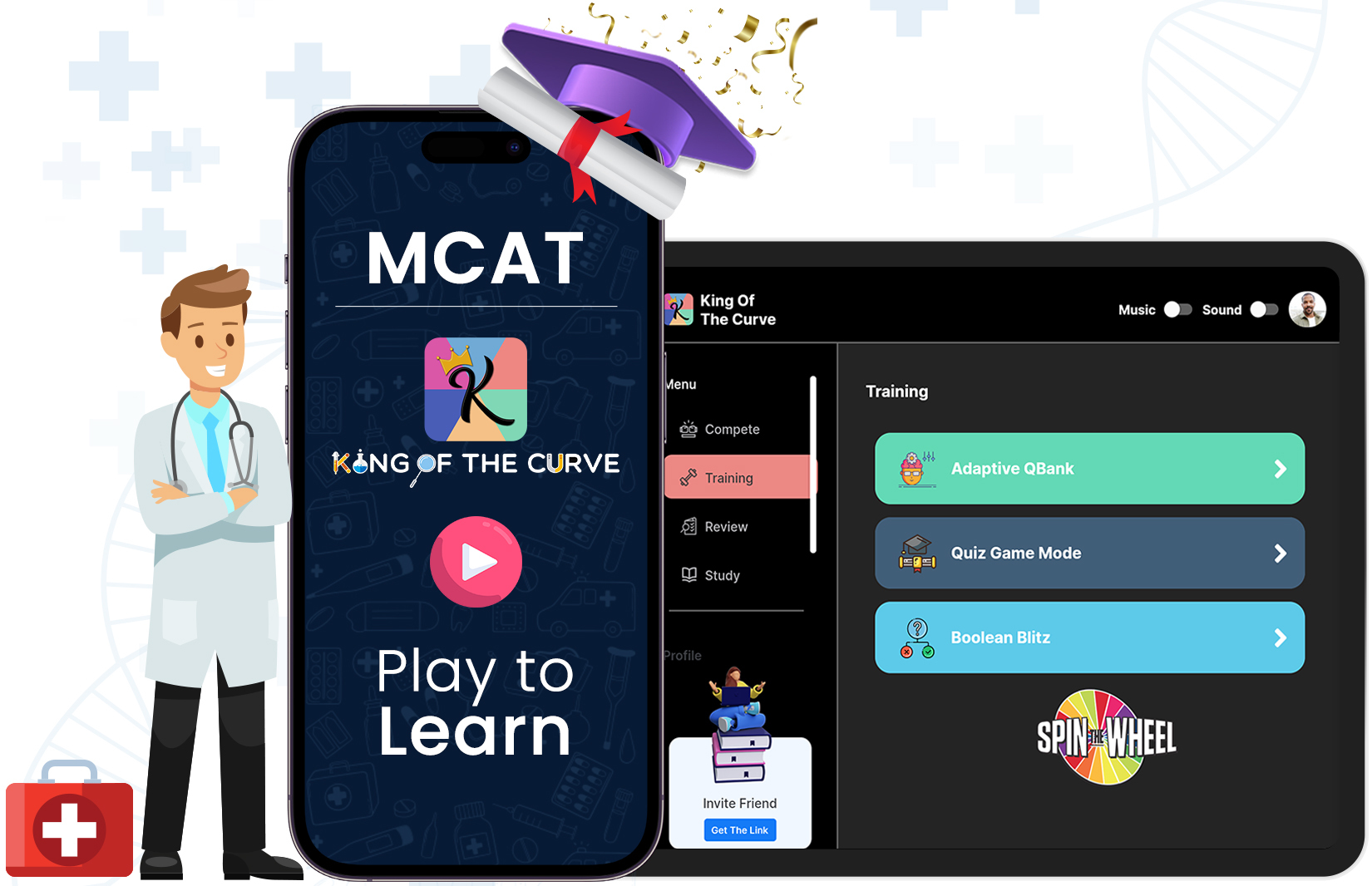 Studying is stressful. It's tough to do collaborative study and have some past records. Creating your own flash cards and being creative with the study isn't everyone's cup of tea.
Collaborate with students and tutors to understand their problems and match them with the best possible design and development solutions. Used the agile framework to refine and smooth user experience.
Major challenges were implementing a robust and secure system for tracking user progress, scores, and rankings on the leaderboard. Creating and integrating analytics to monitor usage and gather feedback from users to improve and personalize their experience. Because of our expertise and past similar projects we were able to do it well.

Adaptive Qbank
Freedom to customise your game. Option to set difficulty, and question type true/false and choices.

Endless Mode
Challenge yourself to see how far you can go with your knowledge.

Timed Mode
Level up your Efficiency by answering questions in a limited time.
Multiplayer Mode
Challenge your friends and test your skills with users around the world.

Review Mode
You can view or play bookmarked questions again.
Flashcard
The quicker way to remember things that you find difficult. Add your notes or use KOTC study material.
Adaptive Qbank

Endless Mode

Timed Mode
Multiplayer
Mode
Review Mode
Flashcard
Flutterdesk had a great delivery, they were on time and had great communication. Overall the process was smooth and efficient.
Let's Talk on Your Project