Postredi is a social media management platform designed for real estate investors. You can schedule posts, capture leads and generate post ideas.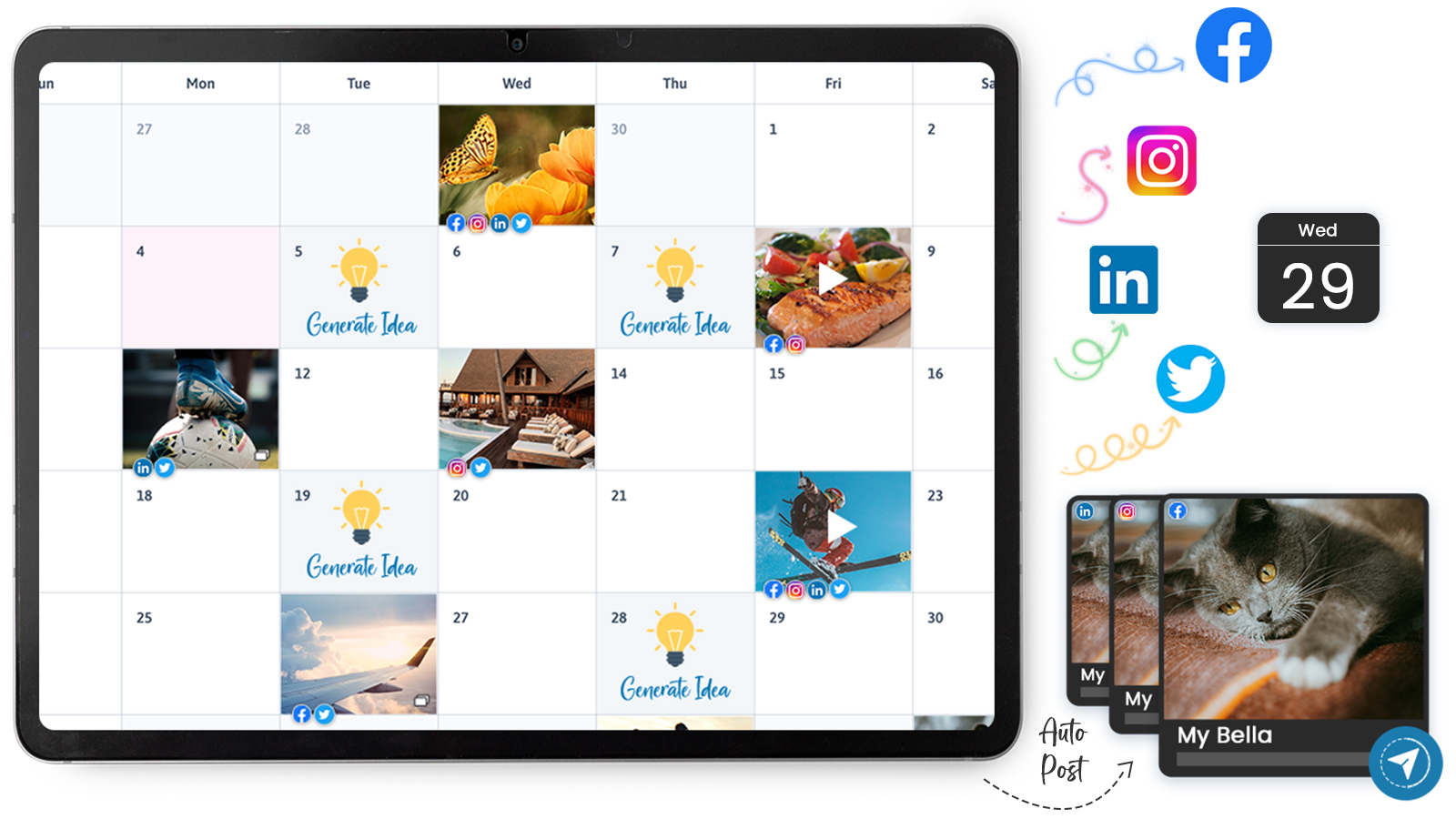 Studying is stressful. It's tough to do collaborative study and have Real estate investors' social media accounts need to stay updated regularly, but they have limited resources and finding social media experts in real estate is a hassle and expensive. past records. Creating your own flash cards and being creative with the study isn't everyone's cup of tea.
Collaborated with real estate investors, learn their behaviors and analyze target audience to generate perfectly matched post ideas and interactive design.
Integrating the post idea generation feature with the scheduling feature. Developing a system for generating post ideas that are both relevant to the user's audience and aligned with the user's marketing goals and target audience.

Post Ideas
It gives highly engaging real estate investing text posts ideas.

Schedule & Plan
You can plan and schedule your content time ahead.

Lead Generator
Grab leads through your customized leads page
Social Platforms
You can connect four social media platforms. Facebook, Instagram, Twitter and LinkedIn

Time Zone
Select your own timezone to schedule posts accordingly.
Marketing Assistant
In done for your package, you'll get marketing assistant as well.

Post Ideas

Schedule & Plan

Lead Generator
Social
Platforms

Time Zone
Marketing
Assistant
Flutterdesk had a great delivery, they were on time and had great communication. Overall the process was smooth and efficient.
Let's Talk on Your Project